Emmaus Mossley has benefitted from two days of volunteer support from Bunzl Cleaning & Hygiene Supplies (CHS) as part of a national charity partnership.
On Tuesday 13 December, a team of nine employees from Bunzl CHS spent the day learning and volunteering within our social enterprise. This follows a previous volunteer day on Tuesday 25 October where 14 Bunzl CHS staff helped to sort clothing donations and competed in a retail display challenge.
Freddie Forsyth, Director of National Accounts at Bunzl CHS, said: "We all really enjoyed our day. As a company, Bunzl have been supporting Emmaus for a number of years now, and until this visit, I thought I knew what a great job the charity does. However, our visit really brought that to life, and one cannot be more impressed by what Emmaus, their volunteers and most importantly their companions achieve collectively.
"Emmaus really is the epitome of teamwork and something we can all learn from. Everyone we met or spoke with, exuded enthusiasm and positivity and made us all feel very welcome. It would be unfair to single one person out, however a special mention must go to companion Emma, who, it has to be said, makes a brilliant spicey pumpkin soup."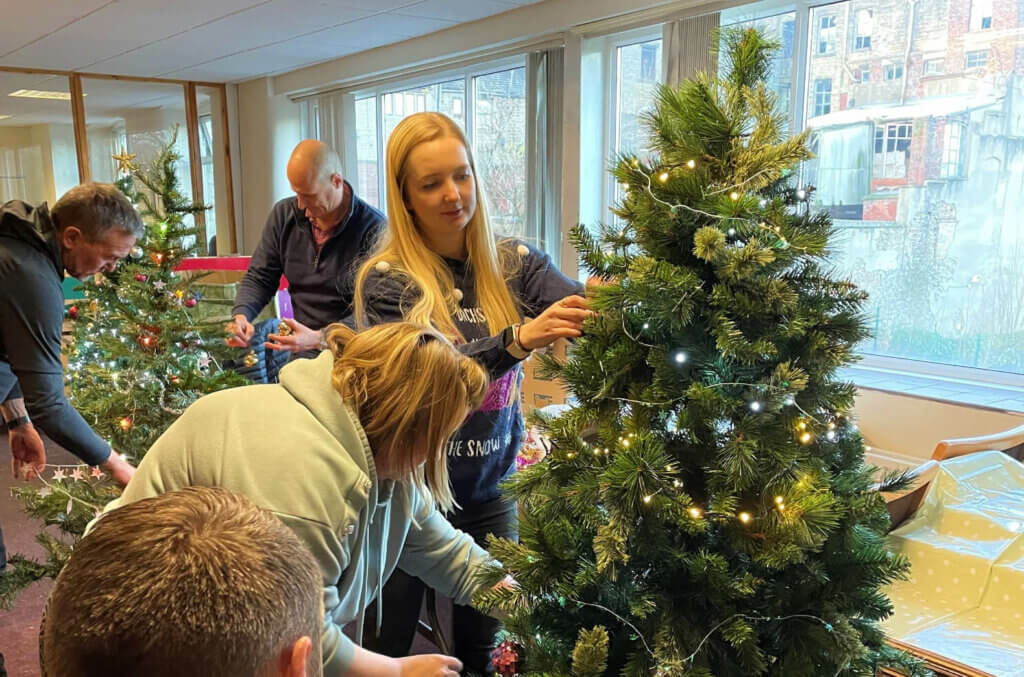 Charity partnership
Emmaus Mossley supports 26 formerly homeless people by providing them with a home, work, companionship and individual support. Whilst at Emmaus, people are given the opportunity for a fresh start, gaining skills and work experience alongside training and personal development.
Alison Hill, Director at Emmaus Mossley, said: "We've had two great days with staff from Bunzl CHS and are very grateful for their support. After learning more about Emmaus Mossley and our charity's work, the Bunzl volunteer teams helped within our social enterprise. Everyone got stuck in and their positivity and enthusiasm shone throughout the days."
Bunzl Cleaning & Hygiene Supplies is the UK's leading supplier of janitorial, cleaning, and hygiene products. From individual fundraising to charitable work across its 19 branches, Bunzl actively support local communities and charities.
Bunzl's staff selected Emmaus UK as their Charity of the Year in 2019 and the partnership has continued ever since. The Bunzl volunteer day at Emmaus Mossley is the latest in a wide range of support to Emmaus communities across the county.
Discover more about Emmaus Mossley. To shop, donate goods or get involved, please call 01457 838608 or visit the Secondhand Superstore at Longlands Mill, Queen Street, Mossley OL5 9AH.