TwoPointSixChallenge
The Covid-19 pandemic has had a catastrophic effect with the cancellation of thousands of events and the loss of billions in income through fundraising events.
The Virgin Money London Marathon alone, which should have taken place on Sunday 26 April, is the world's biggest one-day fundraising event, which raised more than £66.4 million for thousands of charities in 2019.
Many of these charities have had to reduce or stop services at a time when vulnerable members of society need them most; thousands of staff have been placed on furlough and many charities will not survive the next few months.
The 2.6 challenge was created to help raise vital funds for charities, such as Emmaus Cambridge. Why 2.6? The London Marathon is 26 miles long.
There are no rules – apart from the Government guidelines on how to exercise safely during this time. The main thing is to get active, have fun, pledge whatever you can to help or fundraise to save the UK's charities.
There is still time to create your own 2.6 challenge by clicking HERE.
Or, you can click HERE to donate to our own 2.6 challenge. Either way, you will be helping Emmaus Cambridge to get through this difficult period.
Our challenge begins on Monday, the 27th of April and we hope to finish by Thursday, the 30th of April. Please keep an eye on this page and our JustGiving Page for regular updates on our process.
Alongside our 2.6 challenge, we are asking 26 people 26 questions. Check it out HERE!
Thank you for all of your support!
Day 1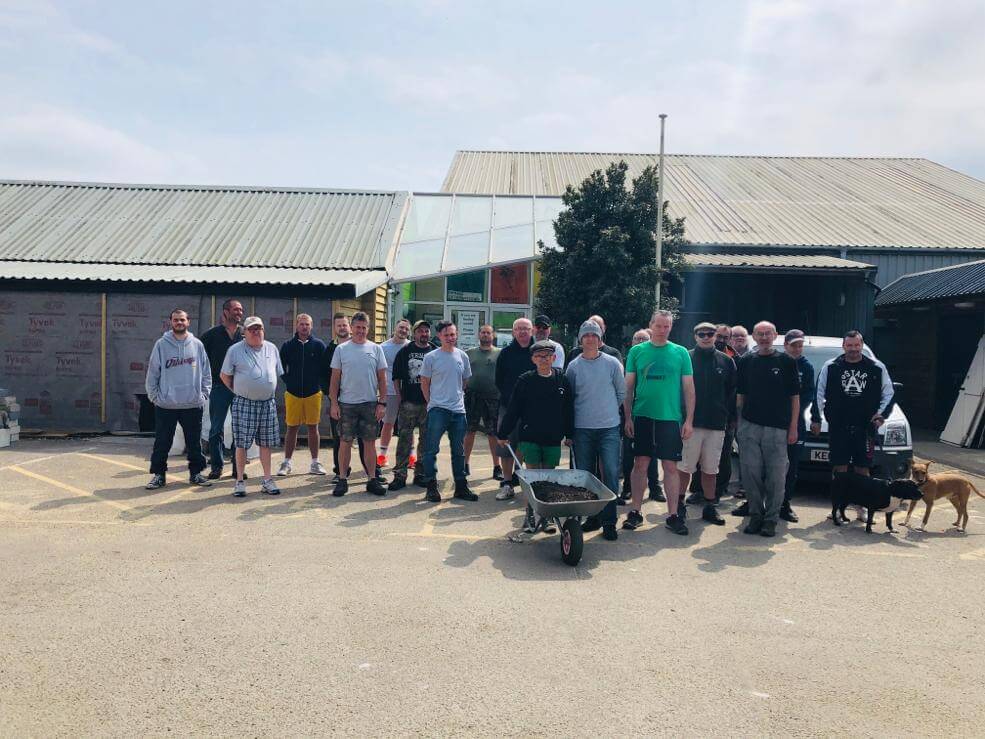 Our eldest companion, Ian (pictured above) wanted to lead the group with his wheelbarrow full of compost. Ian is nearing his 74th Birthday and is still full of energy. The community today walked 6.5 miles and was a great chance to raise funds for the community and get some exercise in.
Day 2
Despite the wet weather, everyone carried on with the aim of completing 26 miles today. Everyone was in high spirits and managed to complete another 6.5 miles.
Ian, below, once again decided to lead the team out and complete the first lap with his wheelbarrow full of compost.
Day 3
The penultimate day was slightly drier for everyone and another 6.5 miles added, with one more day to go.