Staff from Bunzl Cleaning and Hygiene Supplies, together with the Hampton by Hilton, Torquay, raised over £1,700 for Emmaus UK at a sell-out Christmas event.
Chris Edwards, Regional Account Manager from Bunzl, has shared the following blog.
The Hampton by Hilton Torquay held their annual Breakfast with Santa, The Grinch and Bonnie the miniature pony and were kind enough to agree that Emmaus could be the chosen charity. The event was sold out, and 90 guests attended on 11 December.
Bunzl Cleaning & Hygiene donated all the presents to Santa, and these were wrapped up by some very helpful Elves from the Hampton Team.
We ran a raffle on the day with 25 prizes donated by suppliers of Bunzl and the Hilton and raised £520. We also had a single donation of £250 from a local business Inter-Line Building Supplies. The Hampton by Hilton Torquay also kindly donated all ticket sales and paid for the breakfasts.
Vicki Gallin, General Manager at Hampton by Hilton Torquay, said, "We were very proud to get involved with the whole event and for such a great cause. It was a real pleasure to see all the children's faces light up when they saw not only Santa, but the Grinch and a miniature pony."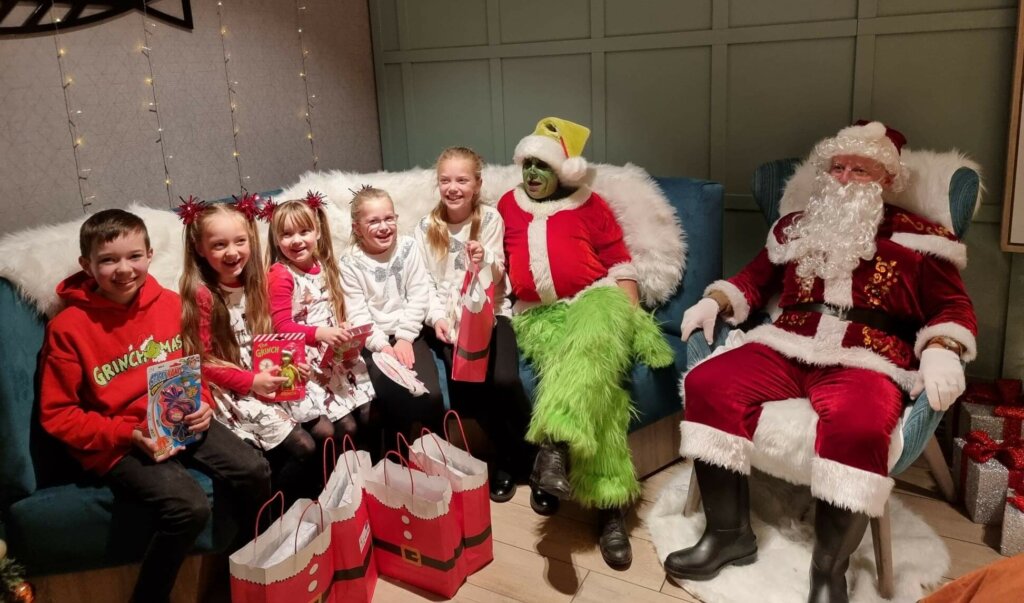 Victoria Edwards, who starred as the Grinch, was the kids favourite and was definitely the best of the entertainment. Even Santa took a back seat!
The Hampton by Hilton Torquay also donated a two night stay away including breakfast, so a prize draw could be held for Bunzl Cleaning employees.
I would like to say thank you to everyone who contributed, from all the staff at The Hampton by Hilton Torquay, the Grinch (my wife) and the Elves, to all the suppliers who contributed prizes for the raffle and an extra big thank you to Neil Robinson for such a generous donation from Inter-Line Building Supplies.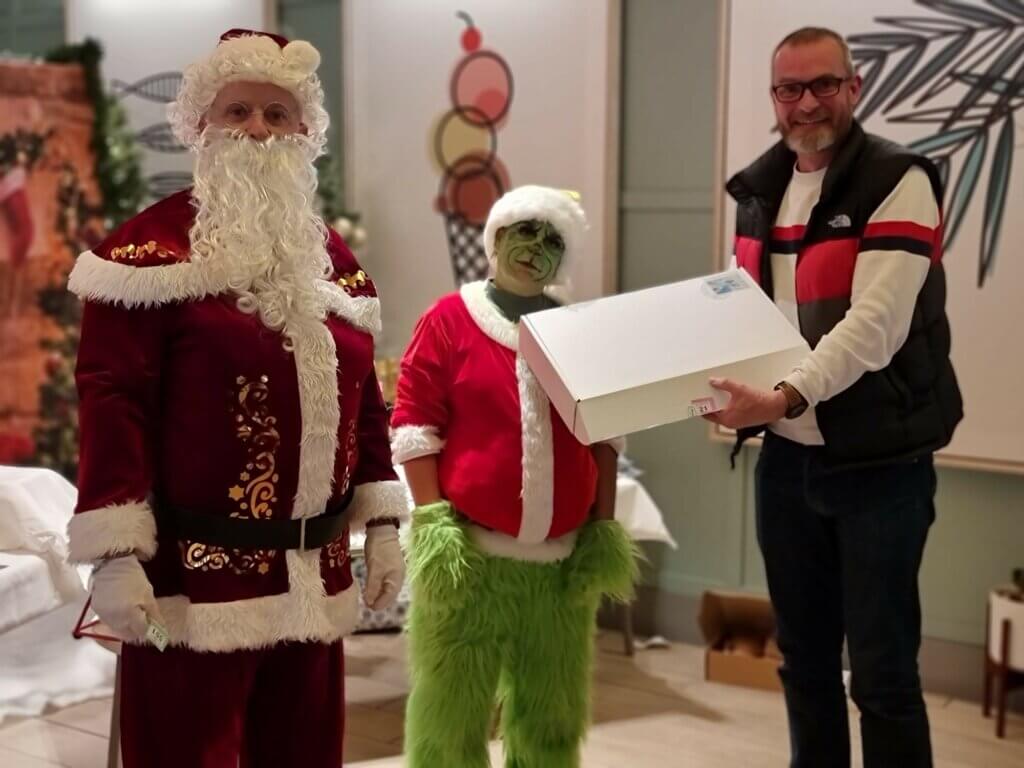 If you feel inspired, there are lots of ways your company can support Emmaus UK, from charity partners and team fundraising events, to volunteering or offering skills and experience, and lots more. Find out more about getting involved.