Our Emmaus community is one step closer to growing our own fruit and vegetables, thanks to helping hands from young people taking part in the Prince's Trust Team programme.
Ten young people, led by Lancashire Fire and Rescue Service, spent eight days clearing, tidying and weeding communal gardens at Emmaus Preston's community home on Ribbleton Lane in Preston.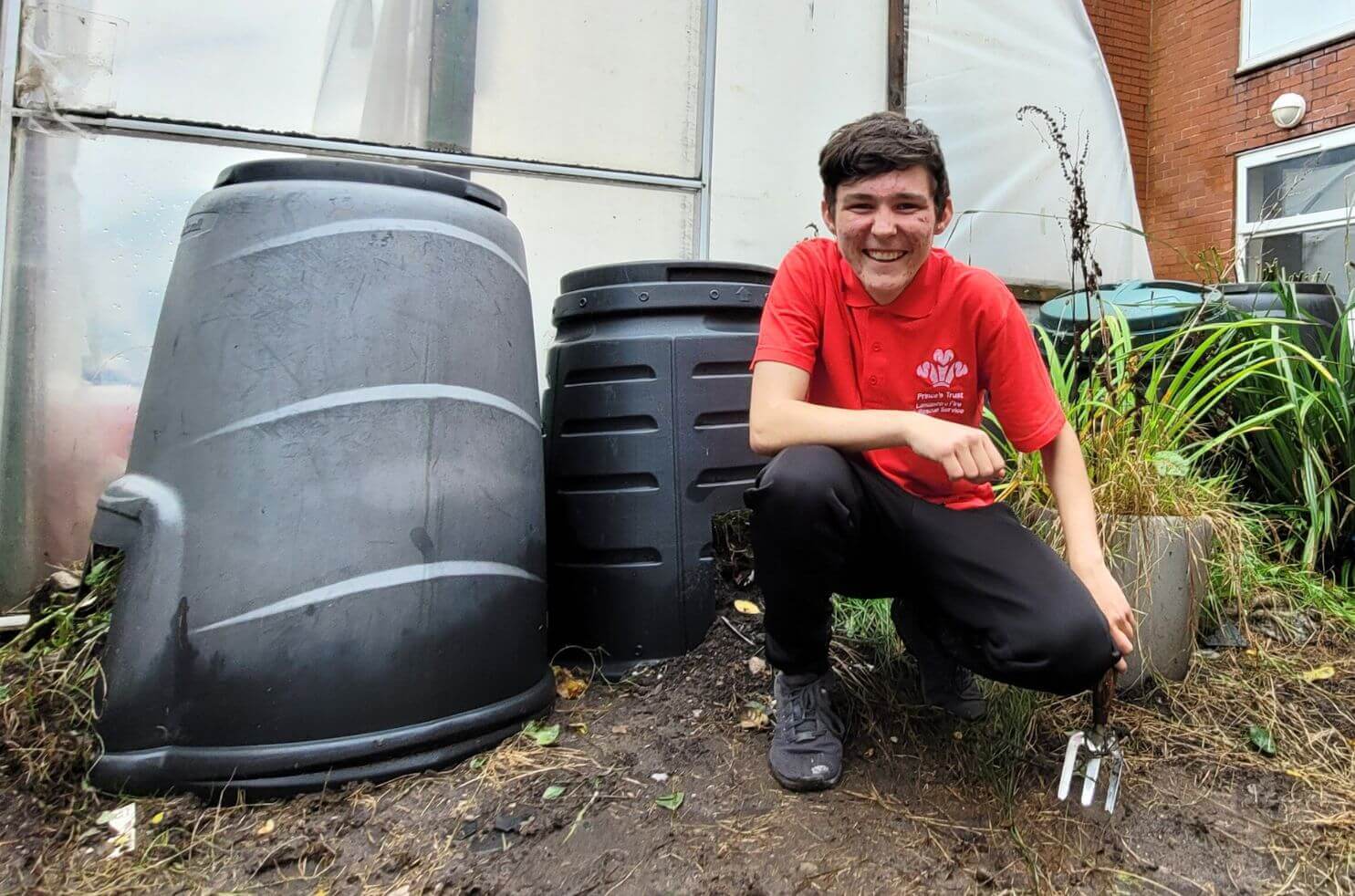 The team painted doors and stained garden furniture, thanks to a generous donation of paint from local company, Bromborough Paints, and even made friends with a hedgehog!
Companion Greaves said: "They were a good, hard-working bunch, who had a laugh and enjoyed what they were doing."
Emmaus Preston Volunteer Coordinator, Lisa Lulat, said: "What a fantastic group from the Prince's Trust! The young people were hard-working and polite at all times. The results are amazing! Thank you to the Team participants from all of us at Emmaus Preston."
Volunteering at Emmaus Preston
During breaks from gardening, young people from the Prince's Trust spent time finding out more about Emmaus Preston by listening to people's stories and even played music together.
Prince's Trust volunteer, Bobby Croft, said: "We heard from people what the charity does and how Emmaus supports people; everyone deserves a second chance. Volunteering was very, very satisfying. It's been a pleasure working here and meeting new people."
Preston Central Prince's Trust Team Leader, Anji Hesketh, who works for Lancashire Fire and Rescue Service, said: "We have been made very welcome by Emmaus. Some of the young people had never gardened before, so I'm really proud of what they've accomplished in eight days."
You can find out more about the volunteering opportunities at Emmaus by heading over to our volunteer page here.
For details about the Lancashire Fire and Rescue Service Prince's Trust Team programme click on the link.