This year has been memorable in so many ways, but one of the main things we'll remember is the generosity and support you continued to offer us throughout 2020.
Your kind donations and support of the shops and services provided by our communities allowed us to continue to provide a safe, stable home and vital support to men and women across the UK during a really tough year.
We've shared a few stories below of how our communities and groups are celebrating the festive season and looking ahead to 2021. It's been a difficult year for everyone, but it has shown us all the importance of pulling together to help each other.
From all at Emmaus, we wish you a very happy New Year.
Emmaus North East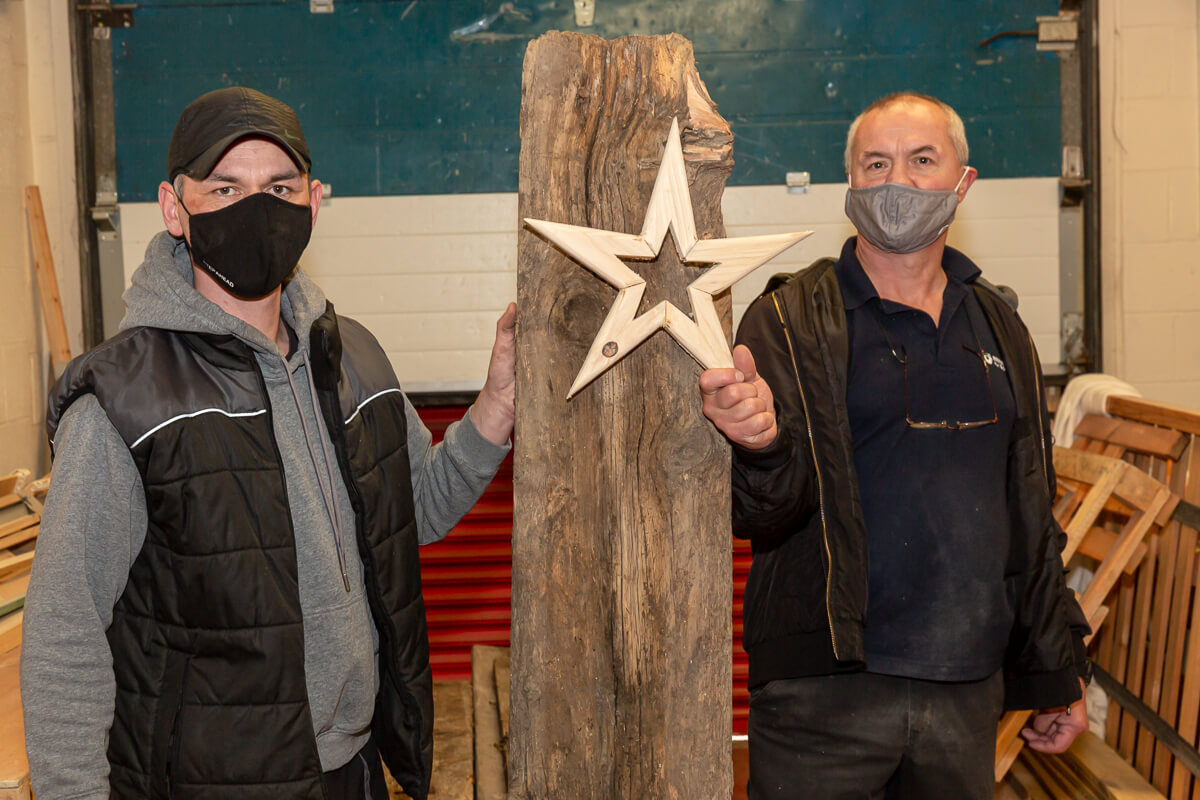 Emmaus North East launched its Heart of Tyne collection, creating unique Christmas decorations to sell in its Etsy shop. Each piece was handmade using reclaimed wood from the River Tyne. Companions at Emmaus North East spent time in the workshop developing their woodwork skills to craft each product in the range.
Emmaus Suffolk
Emmaus Suffolk's crafting groups in Ipswich and Felixstowe have been busy making Christmas decorations throughout December. The drop-in groups offer companionship and support to local people who may otherwise be isolated or experiencing loneliness. The Felixstowe group made cottage style tealight holders by moulding clay around a jam jar and painting them once dry. The Ipswich group made festive wreaths and are now learning to decoupage furniture items donated to Emmaus Suffolk.
Emmaus Hull & East Riding
Companions at Emmaus Hull & East Riding made vision boards to set themselves positive goals for 2021. Using craft supplies and magazine cuttings, companions used the boards to map out what they want to achieve in the year ahead. The project aims to help companions look forward to a brighter 2021 and give them a sense of control over their future.