Solidarity is a key part of the Emmaus ethos. This year we are holding three solidarity events to raise funds for our chosen beneficiaries, one local and one international, who will receive 50% each: Norwood & Brixton Foodbank and Emmaus Oselya.
We hope to raise a total of at least £2,700 from these events, although the more we can raise, the more we can help our chosen charities help others in need. The first of these was our Solidarity Sale on 5th October when the day's takings from our Furniture Superstore in West Norwood and our Wallington site were contributed.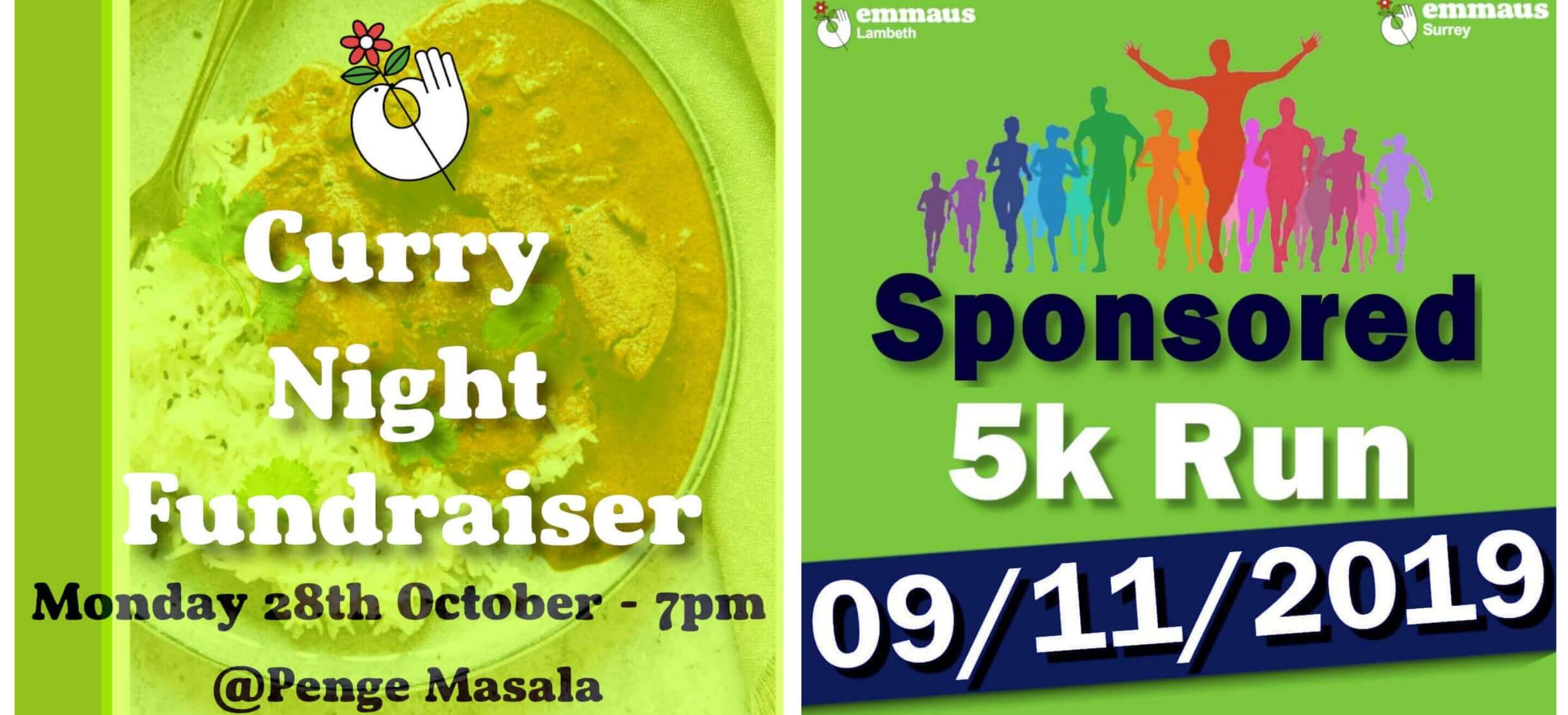 28/10/2019: CURRY NIGHT FUNDRAISER
Only a few days left to sign up for our Curry Night Fundraiser on Monday 28th October! Tickets cost £30 Donation for a delicious three course meal at Penge Masala. For more information and tickets please email us at  [email protected] !
09/11/2019: SPONSORED 5K RUN
On Saturday 9th November companions, staff and friends will be taking part in a sponsored 5k run. We would be grateful for your support by sponsoring our runners individually or collectively here. Every donation helps!
OUR CHOSEN BENEFICIARIES: EMMAUS OSELYA AND NORWOOD & BRIXTON FOODBANK
Norwood & Brixton Foodbank started in September 2011 from a small space in St Luke's church in West Norwood, thanks to the support and encouragement of a number of local churches. They quickly expanded their working area, opening another distribution centre in Brixton in March 2012.
In 2014 they partnered with a legal team to offer free legal advice, and this is now part of their programme on a fortnightly basis. During 2015 they started to give work support and then in 2016 they started to get help from Mosaic Clubhouse, to provide support and signpost to those with mental health issues.
Norwood & Brixton Foodbank continues to be supported by local churches, communities and a very enthusiastic team of volunteers.
Emmaus Oselya's community is similar to ours in Lambeth: formerly homeless people live and work together, share common household, learn to solve their problems and companions contribute to the community welfare by doing some work.
Their community was founded in 2003, when the first companion settled in the community house. The community house can accommodate up to 25 people at a time. Companions are people of all ages, some of them are disabled and that allows other companions to take care of them. Orphans who have no parents could find them in senior companions, and older people can take care of the younger ones. Sharing work, leisure, meals, participating in training and group sessions bring people together, give them a sense of support and stability.
"At community meetings that are held every week we summarise our work, make plans and solve the conflicts. Everyone expresses him or herself freely, no opinion or proposal is rejected, but is debated and accepted or not accepted reasonably. Common decision-making creates a sense of belonging of people and develops communication skills that people will need one day when they leave community and start the life on their own."
For more information please visit Norwood & Brixton Foodbank  and Emmaus Oselya websites!