After browsing the many different areas of the Emmaus Bolton charity shop, sit down to relax and recharge your batteries in our on-site Café Pierre
The café at Emmaus Bolton is located in The Cottages and serves a variety of hot and cold drinks, cakes, soup, snacks and other light bites. We offer a simple menu of delicious dishes at affordable prices. Our soups, sandwiches, cakes and scones are freshly made and baked daily on site. Please speak to a member of the team if you have any special dietary requirements.
After enjoying a relax in our café, continue to browse and shop across our Derby Barracks site, in The Cottages and Garden Centre.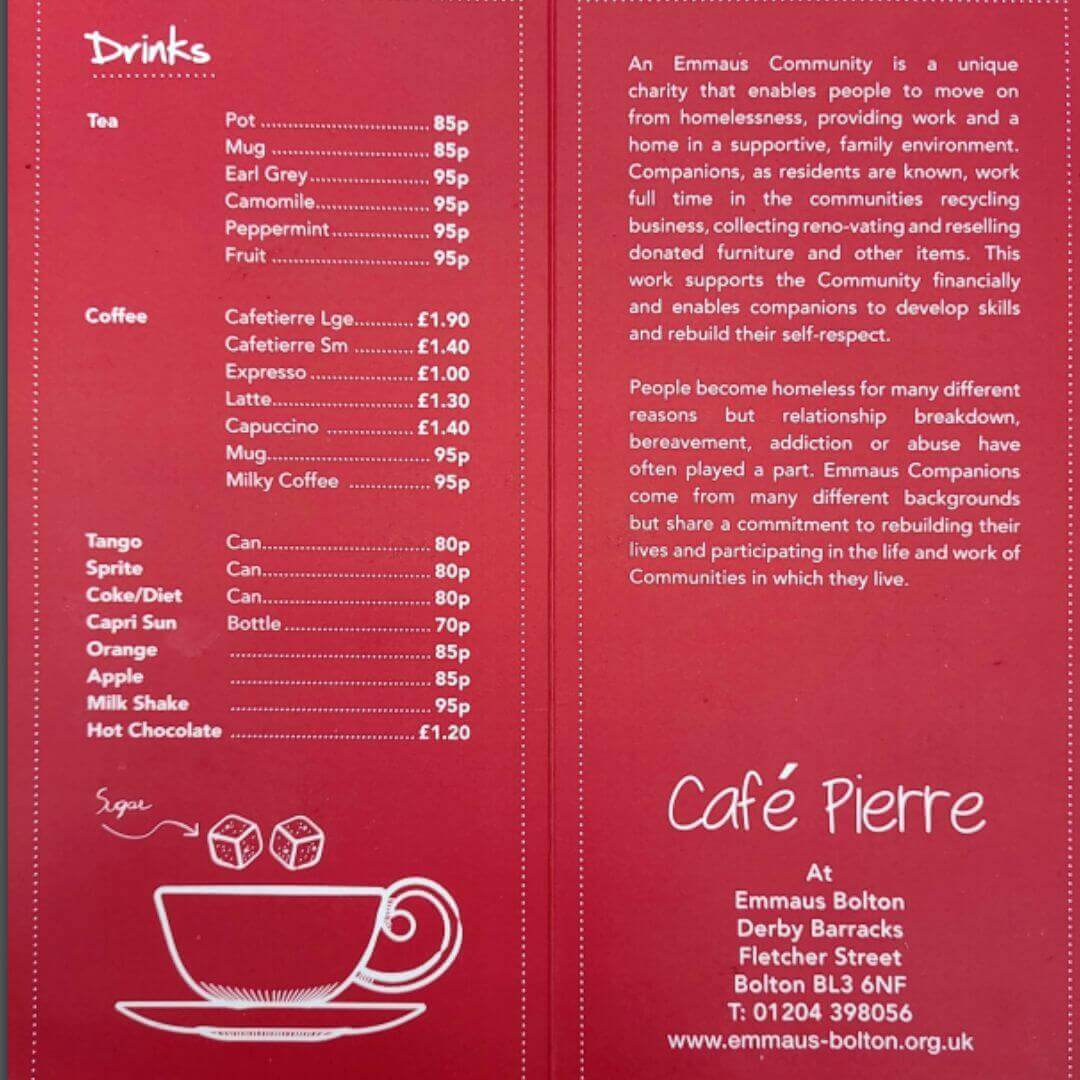 Where does the name Café Pierre come from?
Café Pierre is named in honour of one of the original founders of the Emmaus movement. The first Emmaus community was founded by Father Henri-Antoine Grouès, better known as Abbé Pierre. He was an MP, Catholic priest and former member of the French Resistance who fought to provide homes for those who lived on the streets of Paris. Read more about Abbé Pierre and the fascinating history of Emmaus.