Emmaus Bolton is a homelessness charity providing a home, support, work experience and training within a social enterprise for people with experience of homelessness. With support, people develop the skills and work experience to rebuild lives at The Workshops we have on-site.
Which garden furniture to pick?
Our online garden centre shop shows a wide range of garden furniture to choose from. We sell everything from garden chairs and wooden planters to your typical garden bench. Do you have an unusual garden? Give us your measurements over the phone so we can advise you on garden design and make bespoke garden furniture to fit.
Emmaus Bolton has made picnic tables with space for wheelchair-users for Royal Horticultural Society (RHS) projects for the NHS and six picnic tables for RHS Garden Bridgewater. The charity was also asked to make a garden seat in memory of the late singer of The Wanted, Tom Parker.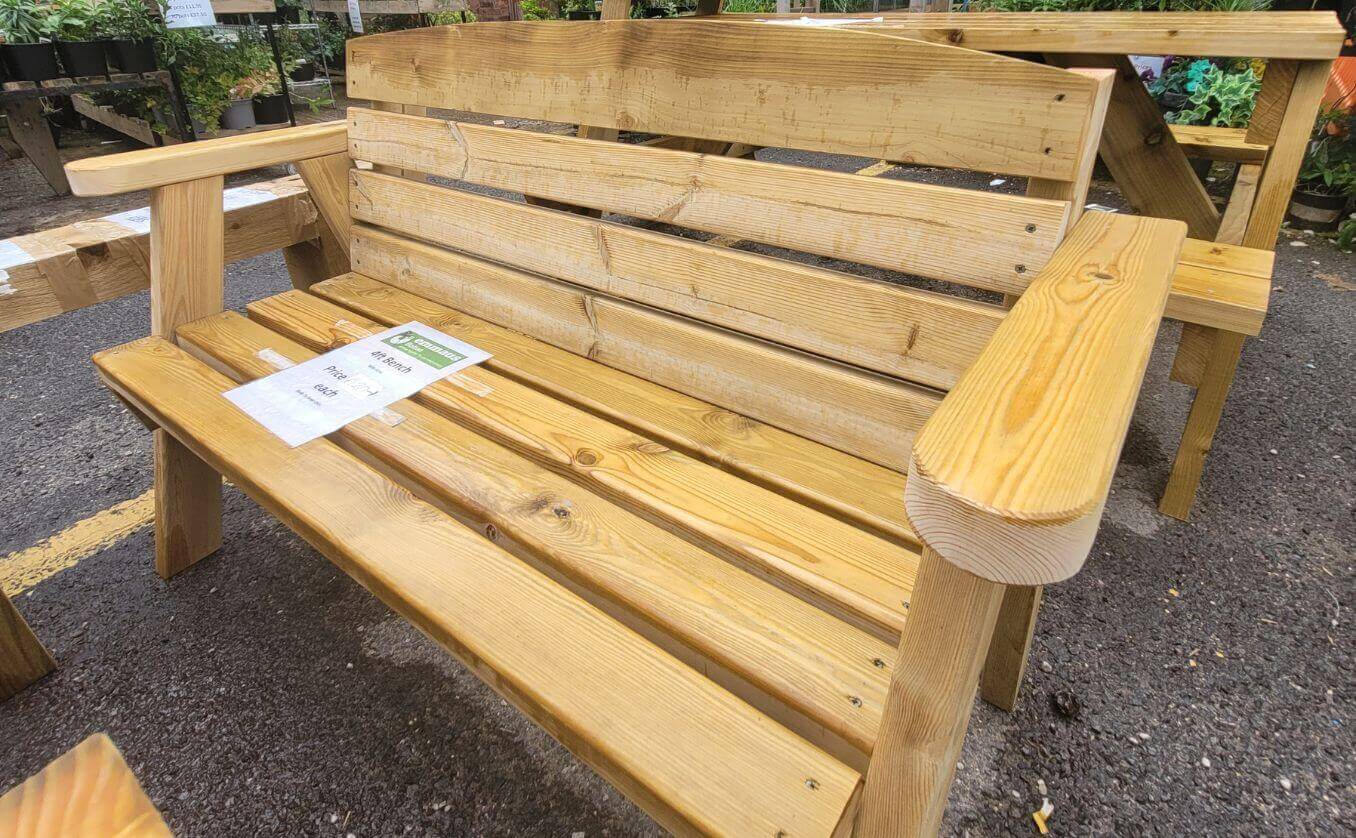 When is your garden furniture online on sale?
Emmaus Bolton garden furniture is on sale all year round. We try to keep our prices low enough to be able to cover costs and make a small amount that is used to support our homelessness community. Garden furniture orders peak in the warmer weather, so please allow 10 days for delivery at busy times. Delivery to local addresses is free.
To order garden furniture online from our store, select the quantity of outdoor planters, garden chairs or garden benches you would like to order and go to your basket. Here, you are asked for your email address so we can contact you to arrange delivery of your garden furniture.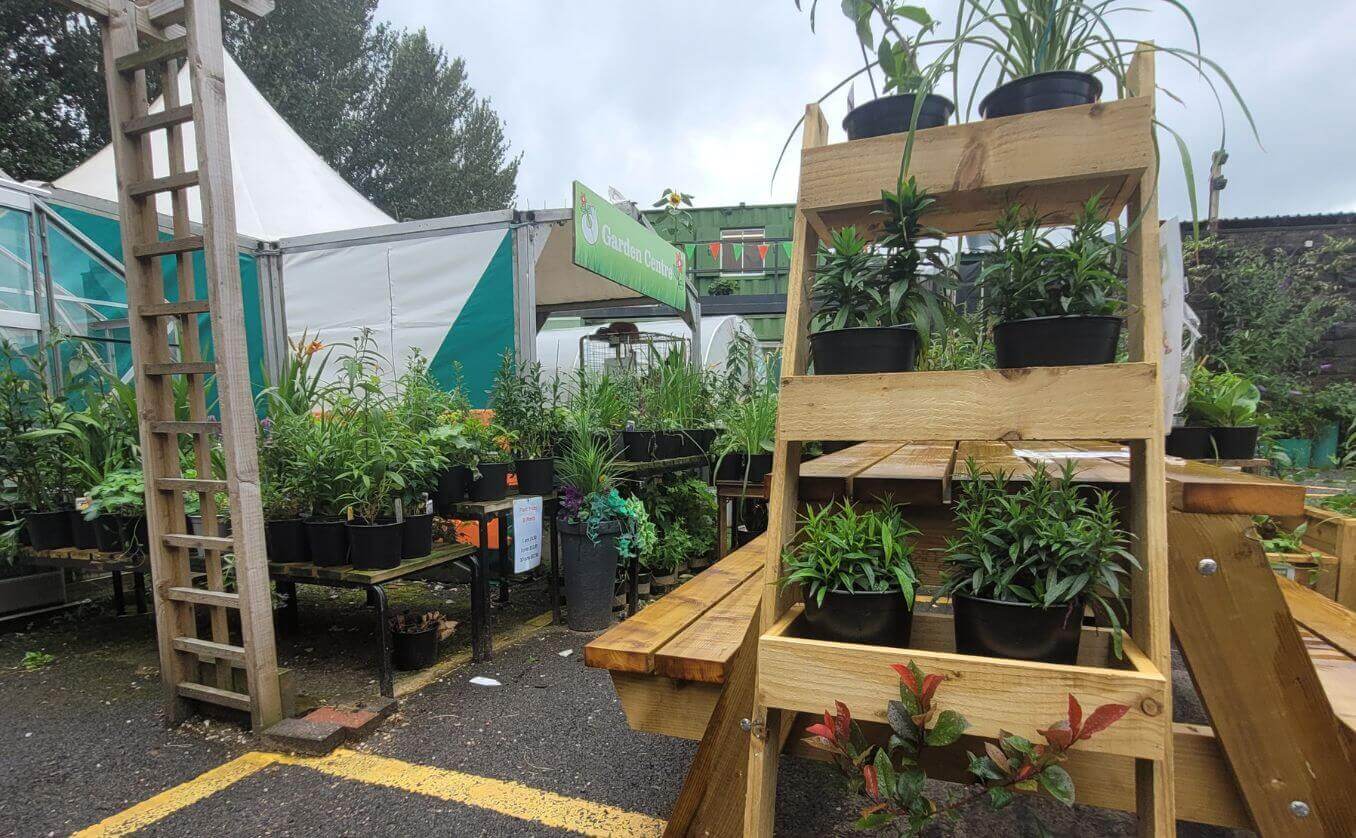 Emmaus Bolton Garden Centre
Call into Emmaus Bolton during the warmer months to shop for plants, planters and plant pots in person. Our range of garden furniture is often available to order for people who would like to call into our charity shops in person, with free car parking. You can find Emmaus Bolton off Fletcher Street, BL3 6NF.
If you have any queries or would like to discuss garden design for a particular project over the phone, please dial our charity shops on 01204 398056. We are open Monday to Friday 9am to 5pm and Saturdays 10am to 4pm.